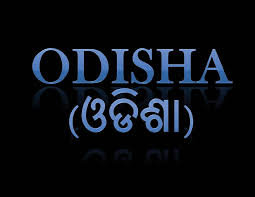 By Bizodisha Bureau, Bhubaneswar, August 26, 2020: Odisha has been ranked fifth in overall rankings in NITI Aayog's Export Preparedness Index 2020.
Gujarat has topped the list followed by Maharashtra, Tamil Nadu and Rajasthan in second, third and fourth ranks respectively among 36 states and Union territories (UTs). The report has divided the states and UTs into four categories- Coastal (8 states), Landlocked (11), Himalayan (9) and UT/City states (8).
Odisha leads in export preparedness leaving behind industrially developed states like Telangana, Haryana, Karnataka, Delhi, Punjab and Andhra Pradesh.
The index ranked the state based on four key parameters. Odisha stood second in export ecosystem pillar, which evaluates the degree of facilitation and development in developing and fostering an export-oriented ecosystem by the state. But it was ranked 11th each in other three parameters- Policy Pillar, Business Ecosystem Pillar and Export Performance Pillar.
The report has also included 11 sub-pillars to review the performance of the states and UTs. These are- Export Promotion Policy, Institutional Framework, Business Environment, Infrastructure, Transport Connectivity, Access to Finance, Export Infrastructure, Trade Support, R&D Infrastructure, Export Diversification and Growth Orientation.
"One of the surprising top-performances was Odisha among the coastal states. Although Odisha, unlike its other high-performing coastal and landlocked counterparts, has not been able to attract significant investments within the assigned period. However, it has taken other measures to create an enabling environment to attract businesses," the report said.
However, the state underperformed in transport connectivity sub-pillar. "Despite being a coastal state, Odisha is an underperformer in Transport connectivity sub-pillar owing to lack of multi-modal hubs and lesser freight capacity in terms of air-cargo facilities in comparison to other coastal states," read the report.
Aluminum Ingots has topped the list of export items from Odisha followed by ferro-chromium carbon counting and alumina calcinated. Except shrimps and prawns, most of the exported items are industrial products. Odisha has exported shrimps and prawns worth 392 million US dollar to 34 countries.