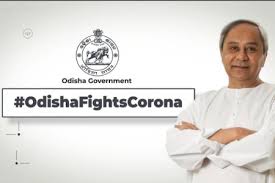 By Bizodisha Bureau, Bhubaneswar, August 30, 2020: Odisha on Sunday recorded more than 3000 new COVID-19 positive cases taking the total count to 100,934. This includes 70,714 recoveries and 535 deaths so far.
The state government belatedly launched massive rapid antigen testing that gave results within half an hour of the swab being tested. In August alone, the labs in Odisha tested over 10 lakh samples compared to 6.7 lakh tests done in the last four and half months. In fact, in the last nine days, the labs have tested around 62,000 samples on an average everyday with sample positivity rate dropping below 5.
The additional chief secretary of health, Pradipta Kumar Mohapatra said the number of positive cases in Odisha have risen as per the predictive model applied by the state government.
"As per the model, we were supposed to see around 1 lakh cases by the end of August with 3,000-odd cases every day. We are doing around 60,000 tests every day and seeing 3,000-odd positive cases with the positivity rate over the last 7 days remaining below 5. The mortality rate is less than 0.5 per cent, which is lower than the national average. The recovery rate is now 71 per cent, which is slightly lower than the national average. We would catch up soon," said Mohapatra.
Ganjam district, which had remained as a Covid hotspot with sample positivity rate crossing 60 per cent on some days, is now witnessing a decline in the numbers due to increased testing and tracing of positive contacts. The district which reported 732 cases, its single day-high in July, is now reporting less than 200 cases a day.
In comparison, Odisha's new Covid hotspots– Khordha district including capital city of Bhubaneswar and Cuttack– have reported over 24,000 cumulative cases between them. Since last week, the two districts are reporting around 960 cases daily. Khordha's recovery rate is now down to 61 per cent while in Cuttack it is about 41 per cent.
However, senior health officials said the rising numbers is not a major concern except the paucity of ICU beds in Cuttack and Bhubaneswar.