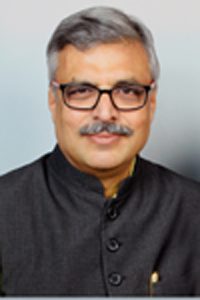 By Dr. Pratapaditya Mishra in Bhubaneswar, August 22, 2020: Italy continues to be one the worst affected European country with it reporting 947 new infections of the novel COVID-19 on Friday. The pandemic has already accounted for 35,427 deaths and infected more than 257,000 people, up until now.
The most involved regions by COVID-19 are Lombardy, Emilia Romagna and Veneto. The city of Piacenza (Emilia Romagna Region) is very close to the epicenter of the outbreak of COVID-19, and the catastrophic nature of Lombardy's outbreak has been widely publicized.
Data on infections, hospitalizations, recoveries and deaths show that, as of today, Italy is achieving the best results in the epidemiological and health management of Covid-19. If in March-April Italy was considered the western European country to avoid, an epicenter or even responsible for the spread of the Coronavirus epidemic, it is now cited by many observers and international media as a model, albeit not perfect, to follow. This, for example, has been highlighted several times by The New York Times.
Attilio Fontana, President of Lombardy, the richest but most affected region of Italy, emphasized the extraordinary force of Italian doctors and scientists to find the suitable approach in the emergency season of COVID-19.
Among the successful health protocols devised in Italy, particularly worthy of mention, is that of Prof. Luigi Cavanna, Chief of Onco-Hematology at the Hospital in Piacenza, a city less than 100 km from Milan, linked with Codogno in Lombardy, the city where appeared the first signs of pandemic. The hospital-centered paradigm of clinical treatment could be reversed in Home Therapy approach.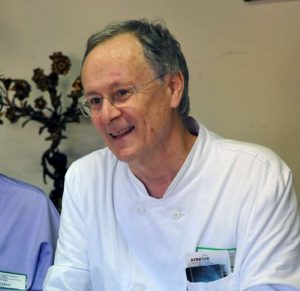 Medical officials are looking at what worked and what didn't — and increasingly they are turning to new initiatives such as the one pioneered by Prof. Cavanna. From the second week of March, when the lockdown in Italy began, he realized that too many seriously ill COVID-19 patients were arriving in the emergency room — while most of them could have been treated at home earlier, before their symptoms became too grave.
Until last week, Cavanna was giving most of his patients both hydroxychloroquine (commonly used for malaria and certain inflammatory disorders like rheumatoid arthritis) and an antiviral that is usually prescribed for HIV. Then AIFA, Italy's equivalent to the U.S.'s Food and Drug Administration, issued a note advising to be very careful in prescribing them together. Although the drug hasn't been tested for the coronavirus, he says it is the "most effective treatment for now."
India having younger population should recover faster and the mortality rate should go down further if Home Therapy is administered in proper manner, says Cavanna. Besides, he predicts a second wave of Corona pandemic possible in a couple of months. One should prepare from now on and the experience of last six months will help the government to tackle the spread of deadly virus in a much better way.
• Visit Face To Face category for an exclusive interview with Prof. Cavanna