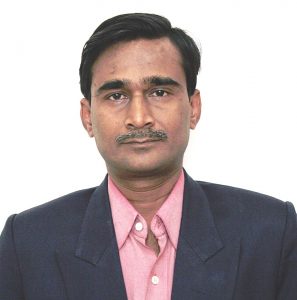 By Nageshwar Patnaik in Bhubaneswar, July 12, 2020: COVID-19 has turned turtle on the lives of billions of people practically halting most of our everyday activities. From battles on the front lines to social distancing from friends and family, the pandemic has caused a massive shake-up of our daily lives.
In the past, the mankind has conquered diseases such as smallpox and polio. Even it has been able to drastically bring down communicable diseases worldwide. But since 1970, more than 1,500 new pathogens have been discovered, according to the World Health Organization, and "epidemics in the 21st century are spreading faster and farther than ever. Outbreaks that were previously localized can now become global very rapidly."
With the outbreak of coronavirus originating from China, we are all living through an exceptional time. In late-2019, the world was rocked by the pandemic that has changed the way we all live our lives. We have no option but to stay indoors and follow social distancing to protect ourselves as well as others from the disease. Our daily routines have been disrupted and are alienated from friends, family and work.
No one is able to say for sure when can the deadly virus be contained. Even no one knows its long-term impact. Individuals, societies and the governments are under huge stress. Significantly, the structural risk -which affects everyone, is as economic as it is biological.
While many countries are coming out of lockdown and re-opening to support the economy, some experts warn against prematurely lifting restrictions before we fully have a full-proof clue to handle on the virus and its spread.
Confirmed coronavirus cases have surpassed 1.2 crore globally, according to Johns Hopkins University. More than 5.5 lakh people have succumbed to the virus, while over 67 lakh are known to have recovered.
As of Friday, the country's confirmed Covid-19 cases were pegged at about eight lakh of which almost five lakh patients have recovered. India recorded more than 21,500 deaths in last five months. Going by the average number of deaths per month due to COVID-19 for the next seven months, the death tally in a year will be little in excess of 50,000 from the coronavirus, which is less than one-third of the number of deaths per year by road accidents (1.5 lakh).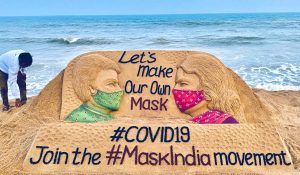 COVID-19 is definitely a threat but not that huge menace as hyped by mass media, pharmaceutical companies and the government, which has created a panic like situation.
India announced its first lockdown in mid-March and took severe measures since the detection of first cases at the end of January. What is appalling most is the fact that despite such intense lockdown, preventive measures, social distancing and quarantine, India steadily went up the ladder to occupy third position for the most number of cases around the world.
It is by now clear that the lockdown, shutdown and preventive steps barely yielded positive result. Rather these measures over last four months have stripped more than 10 lakh people of jobs and livelihood from the working people. Multinational companies were forced to shut down, domestic companies had to stop production and manufacturing of goods. Daily wage earners were the worst hit. Lakhs of families are forced to live on the streets on account of intense lockdown. The lockdown has pushed many "on brink of poverty" widening the number of people below poverty line.
Sadly, these measures failed to stop coronavirus from spreading across the country. Instead, it virtually led to the collapse of the Indian economy. This is evident from the collection of Goods and Services Tax (GST) during the first quarter of the current fiscal. Added to it, all the relaxations announced by the Narendra Modi government to support the taxpayers has also affected the collections.
"The GST collections for the first quarter of the year is 59% of the revenue collected during the same quarter last year. However, a large number of taxpayers still have time to file their return for the month of May, 2020″, a notification issued by the Ministry of Finance early this month said.
From day one, the lockdown came at a huge cost as lakhs of people live on a daily wage. It put food supply chains at risk, cost millions their livelihood, and throttled every kind of business – from car manufacturers to high-end fashion to the corner shop selling tobacco. As the economy sputtered and unemployment rose, India's growth forecast tumbled to a 30-year-low.
Former Reserve Bank of India Governor Raghuram Rajan made it clear a couple of months ago that the country must open up quickly, and any further lockdowns would be "devastating". Corroborating with Rajan, global consultant McKinsey, in a report said India's economy must be "managed alongside persistent infection risks".
Now, the Modi government has left it to states to decide where, how and to what extent to lift the lockdown as the virus' progression varies wildly across India. As of now there is no indication of what lies ahead.
Many experts strongly believe that social distancing only is the country's biggest post-lockdown challenge. But many don't follow this as it is also not practicable in joint family homes or one-room hovels packed together in slums. It is also not possible in crowded markets or busy streets.
The fellow citizens must know that the virus is here to stay and they need to learn to live with it till we see vaccines being deployed for public use. The good news is that the Pune based Serum Institute of India (SII) in partner with the University of Oxford is expecting a timeline of at least six months to launch a safe and affordable Coronavirus vaccine.