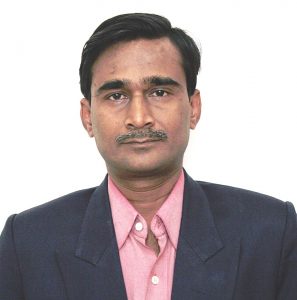 By Nageshwar Patnaik in Bhubaneswar, July 8, 2020: In this time of COVID-19, the world has abruptly changed leading to balkanization and fragmentation with most countries opting for more protectionist policies. The post-pandemic world is all set to see more restrictions on the movement of goods, services, capital, labour, technology, data, and information. It has already begun in the pharmaceutical, medical-equipment, and food sectors, where governments are imposing export restrictions and other protectionist measures in the wake of the worst ever crisis.
Uncertainty due to the Covid-19 pandemic and a widespread economic slowdown, breeds fear-based responses like protectionism. This is evident from the responses of the Western Countries, which have virtually abandoned globalisation, an ideology they have advocated for decades. The digital economy is not immune to such fundamental shifts.
Data for every country are the most valuable of all technical resources. Mobile applications are the greatest spying devices as one can monitor the users' interests, their locations, purchasing habits, connections, political opinions and health. Experts have been warning categorically that the Internet might splinter along national borders in the future, as countries such as India increasingly assert their sovereignty in cyberspace.
The Narendra Modi government in a belated move banned over 59 apps live in the country, mostly Chinese mobile apps, amid a wave of calls to boycott Chinese-made products and review Chinese investment. The Indian government's action did not come as a surprise after China's border encroachments. The courageous move by the Modi government sends a clear message that India is also keen to retain sovereignty in the digital realm.
In fact, Modi took the lead on Wednesday by deleting his account on Weibo, China's answer to Twitter. Meanwhile, traders associations and politicians have demanded boycotts of Chinese goods. Among the Chinese mobile apps banned by India over national security concerns were short video app TikTok and messaging app WeChat. China has protested the ban and threatened to move World Trade Organisation against India for violating the rules.
However, Beijing has no basis to challenge the ban as there is no agreement on this matter with China. India can defend it easily under the clause of national security interest and sovereignty of the country, according to legal experts.
China is known world over for mishandling of user data, abuse of data privacy, and censorship. Till now Chinese tech monopolies had unlimited access to India's digital market for years. The Asian giant knew very well that India has a huge market in the digital app space, in areas such as media, content, entertainment, video, social networking, fashion, and smartphone utilities. Being purely digital opportunities with little investment needed in local real-world operations, Chinese apps have steadily captured every major app category on Android's PlayStore in India.
For many years, Chinese apps have exploited their near-unlimited funding advantage over Indian counterparts to capture prime positions in every app category. From mobile browsers and simple calculator apps to "memory and virus cleaning" tools and video-based social networking; Chinese tech companies have enjoyed free access to India's rapidly growing digital citizenry.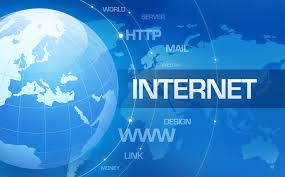 India, which is the only other country with over 50 crore internet users in the world, has been backing a fair and open local market for global companies across industry segments. China, however, has set unprecedented control norms on market access of global companies to the Chinese user base. Till date, even the trillion-dollar tech giants like Google and Facebook have been banned from its territory. This one-way, protectionist regime was always under question, and it will come as no surprise if more countries re-evaluate their dynamic with China and demand fair market-access in that country in return.
Ironically, there isn't a single Indian app of reasonable scale live in mainland China today.
The risks of data misuse and exploitation via social networks by China are on the rise. TikTok's recent troubles with Apple, its continuing legal battles with the Indian apparatus, the Indian Army black-listing over 40 Chinese apps in 2017, and dozens of similar examples worldwide have done little to support user trust in the data privacy and fair use policies of Chinese apps.
Modi government must follow up its decisive ban on these Chinese apps to ensure India's digital security. This is very crucial for India's sovereignty. This also comes as a great opportunity to India to transform Digital India to redesign its tech ecosystem.
India's startup ecosystem is the third-largest in the world, followed by the USA and China, which nurtured local innovation and entrepreneurship. For long, Indian entrepreneurs could not lead in this area due to the lack of Internet connectivity and mobile phones. Once the issue was addressed by the power-that-be, the leading foreign companies stepped in to corner the large chunk of the market.
Indian IT companies too have built global presence. But India's top 10 digital companies are valued at a tenth of the Chinese equivalents. Modi government must unlock greater value through a digital reboot of rules and regulations.
The government must make a pro-active move to back its next-gen tech innovators and digital empowerment by its local companies. Eliminating some of that competition will give our entrepreneurs a chance to build world-changing technologies. These will benefit not only India, but also the rest of the world, which is desperately looking for an alternative to Chinese dictates.
As the economic impact of the pandemic is likely to be more pronounced in developing countries than in developed ones, the country will need exports to offset the slowdown in domestic consumption. If India can manage to innovate world changing digital technology, there will be a real surge in exports boosting the economy.