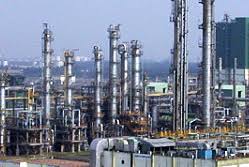 By Bizodisha Bureau, July 15, 2020: Balipal in Balasore district is famous for betel vines and any attempt to put up big projects have faced the opposition from the local people.
In early 1990s, when the union government tried to establish a defence project, it faced stiff opposition forcing the government to withdraw the project. Now the government wants to set up a Rs 78,225 crore project which involves setting up a mega hydrocarbon complex in coastal Odisha district of Balasore.
The proposed project is likely to give employment to about 10,000 youths is facing public opposition over land acquisition.
The hydrocarbon complex near the proposed port at Subarnarekha river in Balasore to be developed by Haldia Petrochemicals Limited and it would comprise a 1.08 million tonnes per annum of polyethylene plant, a 1.6 million tonnes of paraxylene per annum and 1.25 million tonnes of purified purified terephthalic acid per annum.
The first phase of the project involving an amount of Rs 28,700 crore was sanctioned by the state last year. Kolkata-based HPL had promised to rope in a global oil and petrochemicals company as a strategic partner to provide the feedstock supply. Odisha industry department officials described it as the biggest domestic investment project in the country.
However, the project has hit a roadblock with people in Baliapal blocks the locals oppose land acquisition. On June 9 and June 12, the local administration tried to conduct a public hearing over the project at Aladiha and Jambhirai villages respectively but met with strong public resistance over govt move to remove encroachers of government land.
Of the 3,520 acres of land needed for the project, 2,979 acres of land belongs to the government while the rest are private. However, hundreds of people in six gram panchayats of Baliapal block of Balasore are doing farming and have set up betel vines over government land.
In Jambhirai gram panchayat, one of the project-affected gram panchayat, people are up against the project, saying it would snatch their livelihood.