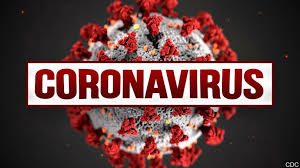 By Bizodisha Bureau, June 29, 2020: In a bid to woo the migrants from Odisha to completing the quarantine period, the state government has been giving Rs 2,000 as an incentive.
"The Government of Odisha issued an order that those coming from outside will be placed in institutional quarantine or home quarantine according to the case. To encourage people to register for (institutional) quarantine an incentive of Rs 2,000 is being given to them," said Jajpur District Magistrate Ranjan Kumar Das.
Besides, the authorities are providing free food of Rs 120 per day to adults and Rs 100 for children in quarantine centres.
"If any quarantined person wants to work like gardening/paintings etc. inside the Temporary Medical Centre (TMC), then per day a sum of Rs 150 is being paid for a maximum period of 10 days," Das added.
In fact, the official also provide them daily needs like toothbrush, paste, bucket, mug, bathing and washing soaps, bed and bed sheets etc.
More than 1,300 temporary quarantine centres are operational in the Covid-19 affected district.
Meanwhile, Odisha Chief Minister Naveen Patnaik spoke to the district Collectors and police heads of the state on Monday through video conferencing to come up with a strategy to be implemented in the month of July in the fight against Coronavirus.
The chief minister underscored the need for creation of Covid-19 care committee in all panchayats, Covid care home in every Gram panchayat, care of Covid warriors, zero tolerance to wearing of mask and social distancing violators, sensitization of private hospitals to take care of Coronavirus patients among others.
Patnaik also urged the officials to remain vigilant in July as the fight against Coronavirus will be decisive. He further stressed the need for provision of funds and training and assistance to the COVID Care Committees.
Odisha's COVID-19 tally climbed to 6,859 on Monday as 245 people, including two officials tested positive for the disease, while the toll rose to 23 with two more fatalities, official sources said.