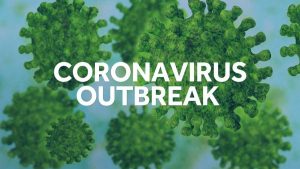 By Bizodisha Bureau, Bhubaneswar, June 13, 2020: Odisha on Saturday registered its biggest single-day surge of Covid-19 cases taking the total number to 3,723.
Incidentally, of 225 new cases, 196 were reported from quarantine centres while the other 29 were local contacts, according to health and family welfare department.
The surge is despite the state government's continuous move to contain the spread of Covid-19 pandemic despite weekend shutdowns in as many as 11 affected districts enforced since the past two weeks. Odisha is one of the first states to impose lockdowns from March. During the lockdown, state police collected a penalty of Rs 1.25 crore from people caught in public places without a face mask
However, the good news is that rising number of positive cases is almost matched by number of recoveries. But there has been a rising trend of frontline workers like doctors, nurses and policemen getting infected. So far 16 doctors have been reported positive worrying the authorities.
Odisha has announced ex-gratia of Rs 50 lakh for the next of kin of doctors, nurses and health workers who die of Covid-19 while performing their duties. The state has set up 16,813 quarantine centres in 6,798 gram-panchayats with 7,62,091 beds.