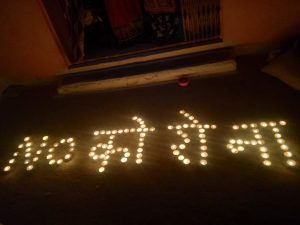 By Bizodisha Bureau, Bhubaneswar, June 27, 2020: The state capital Bhubaneswar is emerging as hotspot of Covid-19 pandemic with local contact cases spreading like never before.
The capital city reported nine new positive cases on Saturday and eight of them were local contact cases. One person under home quarantine was also tested positive.
According the Bhubaneswar Municipal Corporation, four cases have been reported from Laxmi Bazaar slum in the city. Two females, aged 31 and 38 years and two males aged 50 and 18 years respectively were tested positive. All of them are linked to an earlier-reported positive case.
Besides, a 52-year-old male, a native of other district working as a private security guard near RBI office in the city has also tested positive for the virus. Three employees of a private hospital linked with an earlier case have also tested positive.
The total Covid-19 cases in the city presently stands at 283, which includes 148 recoveries, 131 active cases and 3 deaths.
Just a day before, 16 Covid-19 cases were reported from areas under the jurisdiction of BMC out of which 14 were local contact cases. BMC reported a total of 38 cases including 13 local cases on June 25, a total of 22 cases including 19 from local contacts on June 24, total of 19 cases including 15 local contact cases on June 20.
With the detection of 170 new COVID-19 cases in the last 24 hours, the total cases in Odisha rose to 6350 on Saturday. One more person also died of COVID-19, taking the death toll in the State to 18.
However, 184 patients have recovered on Saturday. Ganjam district which has been the worst-affected, registered maximum of 48 recoveries followed by Khurda with 45 recoveries, Balasore 31, Gajapati 12, Bhadrak 10, Jagatsinghpur and Jharsuguda 6 each, Cuttack 2 and Sundergarh 4.