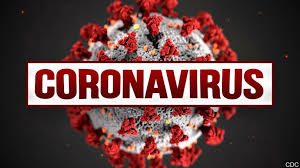 By Bizodisha Bureau, Bhubaneswar, June 18, 2020: Even as the state government keeps denying communal transmission of Covid-19 pandemic, the rising number of local cases has led experts and epidemiologists to believe on the contrary.
Odisha reported 30 local positive cases outside quarantine centres,0- the highest so far for the second time in the last two weeks. Of the 175 infections identified in the state on Wednesday, 30 were local cases taking the total number to 242. This is 11 per cent of the 2,234 cases between June 1 and June 16. On June 2, the state had reported 31 local cases.
In May, there were very few local cases.
On an average, 150-180 cases are being reported every day in the state, the rising number of local cases has led epidemiologists to believe that community transmission may have started. Experts said, the state may have more positive cases, had the number of testing gone up from the present level of less than 3000 cases.
The state government had set a target of 15,000 samples testing this month. But the snags in the machines in some of the labs have failed the state government to achieve the target.
The government deliberately is not admitting community transmission fearing panic among the public, a leading epidemiologist said requesting anonymity. "The state government may not admit it. But the community transmission has began in the state and at this stage contact tracing has little relevance. We should now test more and focus on social distancing and use of masks," he remarked.
Fearing the outbreak of the virus in rural areas, the state government on Thursday announced setting up of Covid-19 care home facilities in every panchayat where 10 to 20 people with symptoms like cold, cough and fever can be accommodated. The sarpanches will be in charge of the management of these care homes.
Chief minister Naveen Patnaik said that those with these symptoms will be taken to these care homes first and shifted to dedicated Covid-19 hospitals if found positive.