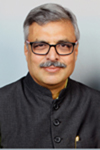 Dr. Pratapaditya Mishra in Bhubaneswar, June 8, 2020: As European countries look for alternatives to China, which has been widely criticized for its role in the spread of the virus and has been accused of not sharing enough information about the disease and its initial outbreak, India being a diplomatic nation emerges as a good partner for European countries in fighting Covid-19.
In the wake of the COVID-19 pandemic, over four lakh people worldwide have already lost their lives. While almost half of the deaths have been recorded in Europe (183,428), the United States remains the hardest-hit nation with 109,802 deaths. The death toll from coronavirus infection in India crossed 7,000 on Sunday. The actual epidemic in India started on March 2 and since then the number of COVID-19 confirmed cases started to rise in the country.
In fact, India and the European Union have collaborated in expanding technological and research cooperation to jointly fight the Covid-19 virus with a focus on early action in the area of containment and development of new medicines and vaccines.
Tania Friederichs, Head of Section, Research and Innovation, Delegation of the EU to India, at webinar on EU actions to combat Covid-19 on May 26 said, "Everyone is calling for connections, international coordination and strengthening of cooperation….If we have India and the EU on the same boat that is a very large community."
India is entering with a large production capacity into the new market of personal devices such as masks. In fact, India's role as the world's second largest manufacturer of masks and other individual protection equipment is very likely going to surge in the whole world.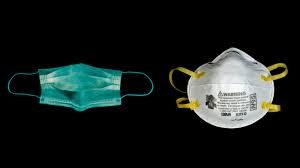 In Europe there is a major need of masks manufactured in India for protection against the Coronavirus outbreak, since combined import from China and local production within the European Union is not enough to meet the increasing demand. The purchasers are not only the healthcare authorities of the EU's State members but also private business such as supermarket chains, retail chemist outlets, medical supplies traders and whole sellers.
India's leadership in the pharmaceutical and healthcare sector is recognized all over the world. India continues to be the world's main supplier of generic drugs i.e about 20 to 22 per cent of global export volume. Besides, India has one of the lowest manufacturing costs in the world much lower than that of USA and almost half of Europe. Europe is India's biggest buyer of paracetamol APIs and imports around 12,000 tons annually. The common pain reliever is also sold as acetaminophen.
The country has already shipped 1.9 million tablets and other forms of paracetamol to 31 countries, the foreign ministry recently said adding that consignments of anti-malaria drug hydroxychloroquine and paracetamol were being sent to 87 countries on a commercial basis.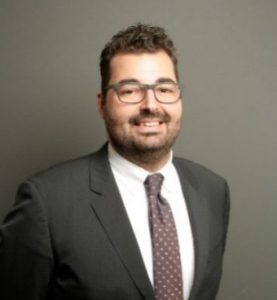 "The demand for masks in Europe is to soar over the next few months, as almost every government of the EU's State members has made them a mandatory item of individual protection to wear by the whole population at work, in the streets and in any situation of physical social interaction. So, Indian suppliers of masks and other medical supplies are increasingly sought", says Francesco Esposito, the Italy-born Managing Director of Bioxgreen Technology Private limited, a Chennai-based biotech firm specializing in developing organisms and enzymes for waste treatment.
He further adds, "India, for me, is the world between China and Europe. It has the skill and capability. If it does good quality product, it has got huge export potential (for mask)".
The major global issue in the management of Covid-19 outbreak is that supplies from China are not enough, despite its worldwide hegemony as an organized, consolidated producer of masks of all kinds (3PLY, FFP2, FFP3), medical supplies and machinery.
China has so far been considered as the is main producer of masks, but its application has also been political, since for almost a year the masks were the emblem of the young dissidents of Hong Kong, who used them to conceal their identities from the police. Then in 2020 the health catastrophe changed plans. And in a few months China has instead increased its production, going from a manufacturing capacity of 3 billion a year of disposable masks to a capacity ranging between 30 and 50 billion.
But the annual world demand is estimated to be at least 200 billion 3PLY masks, and 20 billion professional FFP2 and FFP3 masks, which is a calculation based on the assumption that at least 2 billion of the more than 7 billion inhabitants of the planet will need on average two 3PLY masks per week. Because there is Coronavirus surge in India, that is why the there is a ban on export of the surgical and medical masks. Once situation gets better, the Central Government may lift the ban on them as well.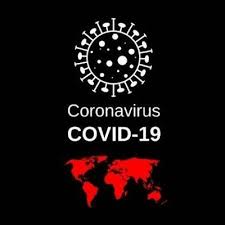 With China covering only half of the global demand, India will certainly enter the market as the second largest producer in the world. As masks are going to be the part of human clothing, no wonder, the country will get different varieties of them from both the organized and unorganized sector with fierce competition amongst brands.
Moreover, Europe needs India not only for its production capacity, but also because, compared to China, it is culturally and politically more elastic towards the West world. With India's support Europe can try to remedy the slowness and obstacles experienced in procurement of masks and other items in China. The Chinese often demand upfront payment for far more than 50% of the value of goods and refuse transferable letters of credit, while it is not always possible for buyers to check first whether the supplies comply with EU standards).
Economically, the business of masks is relevant. The worldwide turnover for this type of equipment has twentyfold jumped in a few months from 1.5 billion euros to 30 billion euro. And the outlook is that further growth will ensue.
*Visiting Professor, Utkal University, Bhubaneswar