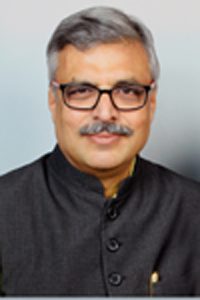 Dr Pratapaditya Mishra* in Bhubaneswar, May 16, 2020: During the lockdown, what has held India and Europe together is an extraordinary tool known as WhatsApp. Its use, due to the health emergency, has gone so far beyond the normal usage that Marc Zuckerberg noted that the WhatsApp servers for India and Europe were at risk of overload because the use had tripled.
What unites Europe and India on the digital planet? In Europe, Italy is the top user per capita of WhatsApp, exactly as India is in Asia. WhatsApp is so widespread in India that, if it were blocked, it would also prevent companies from operating. It is now used on a regular basis by 90% of Indians who are operating online. Without WhatsApp, rural families would also not be able to communicate with their children working in Delhi or Mumbai or the Middle East. And, the middle class also uses it simultaneously to handle sales, procedures and urgent transactions.
All of these aspects have emerged over the last three months due to the lockdown, but in the near future they could become a growth factor as well as a major factor in terms of political influence. WhatsApp is where people of different ethnic, religious and political groups communicate with each other with communities that often reach millions of people.
One of the global effects of isolation due to Covid-19 is the widespread use of direct home delivery for food and goods. But in a big-business nation like Italy, e-commerce is now congested, and due to the pandemic, blocked. India, on the other hand, is a country famous for the widespread custom of "home lunch delivery". What does the practice of the dabbawalla — who, since the end of the nineteenth-century, has been bringing the lunches wives prepared at home to their husbands at work — say today?
It suggests customized methods, which perhaps make India the most intense laboratory of advanced business, and where a revolution has made its way into home delivery technologies. India is the true homeland of home delivery. And today, it's also becoming the most inventive workshop for remote commerce. This is demonstrated by some recent corporate business deals.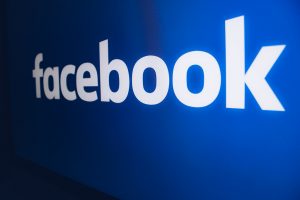 The most recent of these transactions, on 22 April 2020, was the entry of Mark Zuckerberg's Facebook group with a capital investment of 5.7 billion dollars (5.3 billion euros) taking a 9.9% stake in India's largest mobile telecom provider, Jio Platforms Ltd is based on Jio, India's largest broadband company, the pride of Mukesh Ambani, head of Reliance, India's largest industrial group. By this. The deal will provide Facebook and CEO Mark Zuckerburg direct access to Jio's 370 million subscribers and a strong foothold into a booming mobile market.
In India, every year, 7 million Indians buy something on the Internet for the first time. There are now an estimated 734 million e-commerce users in the country, most of these using smartphones. The value of online purchases for 2020 is expected to be 37 billion dollars.
And, thanks to the capitalization of Jio Mart by the proprietors of WhatsApp, the Arabs have also decided to invest in Muklesh Ambani's platform. Saudi Arabia's $320 billion Public Investment Fund is considering buying a minority stake in Reliance Industries Ltd.'s Jio Platforms unit. Furthermore, General Atlantic, the U.S. investment firm that helped fund Airbnb Inc. and Uber Technologies Inc., is discussing a potential investment of about $1 billion in Jio Platforms.
What the traditional trade network is not able to do with old-fashioned rail and road transport methods, which cannot handle valuable and perishable goods, can be accomplished in an incredible way through e-commerce. And so, after the purchase of the Arab platform Souk in Dubai, in 2018 the head of Amazon, Jeff Bezos, invested 5 billion dollars in the expansion of the Indian market.
Sachin Bansali and Binni Bansali, two young men from Punjab, founded the all-Indian e-commerce platform Flipkart in Bangalore in 2008, which has become the national leader. In a decade it reached stratospheric sales, so much so that the giant Walmart acquired it in 2018 for 14 billion dollars.
In the East, Alibaba – founded by Jack Ma – has been the icon of e-commerce for a decade. The Alibaba, Tmail, and TaoBao websites are very popular. More than 12% of retail purchases in China are online, compared to just 7% in the United States. Founder Jack Ma has called e-commerce in the United States a "dessert" compared to China where it is, without a doubt, the "main course". But what about this sector's third wheel, which is to say India?
Up until now the media has only focused on two major poles: the US and China. Concentrating on these two fronts, they've overlooked the big Indian player. With an established Western digital culture, India enters the global e-commerce chessboard with spectacular numbers. procedures, sales and urgent transactions.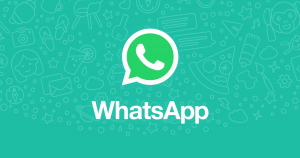 WhatsApp, has absolute leadership in the Indian subcontinent and in Europe. And it's no coincidence that, in the midst of a pandemic closure, Marc Zuckerberg has entered the Indian market through this popular portal to prove that the retail of the future will be the newly-developed WhatsApp-commerce.
*Visiting Professor, Utkal University