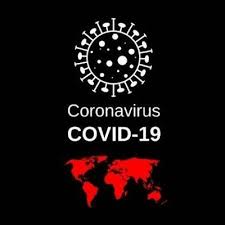 By Bizodisha Bureau, Bhubaneswar, May 12, 2020: The total number of COVID-19 cases in Odisha Tuesday surged to 414 after 37 new cases, mostly Surat returnees, were reported, the Health and Family Welfare Department said adding that 31 infected persons in Odisha were declared cured of the highly infectious disease, taking the total number of recoveries in the state to 116.
Ganjam district continued to be the major hotbed in the state as it contributed 29 out of the 37 fresh cases reported in the state. With these new patients, the number of active cases now stands at 343, while 68 patients have so far recovered from the disease. Three persons (two from Bhubaneswar and one from Ganjam) have succumbed to the disease.
Ganjam, with 154 COVID-19 cases, accounts for 37.2 per cent of the state's coronavirus positive count.
"There is nothing to be worried over the rise in the number of COVID-19 positive cases in the state as most of them were detected from quarantine centres and one from a containment zone.
"We were anticipating the spike in the corona cases after arrival of non-resident Odias (NROs) and have made preparations accordingly," Odisha's COVID-19 Spokesperson Subroto Bagchi said.
Incidentally, all the patients who have been cured hail from Jajpur district which reported a total of 64 cases. The district has been identified as one of the red zones in the state, he said.
Similarly, at least 17 persons were cured of COVID-19 on Monday, the official said, adding that Tuesdays recovery number was an all-time high.
The number of active cases in the state is now 318, he said.
A total of 437 novel coronavirus cases have been reported in the state till 8 pm on Tuesday, the official said.
With this, the number of COVID-19 active cases in Jajpur has come down to 31 from 62. Two persons from the district had recovered earlier.
The highest number of recoveries so far has been witnessed in capital Bhubaneswar, where 37 of the 50 COVID-19 patients have been cured of the disease, he said.