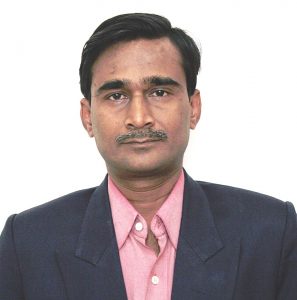 By Nageshwar Patnaik in Bhubaneswar, April 18, 2020: There seems to be a fundamental gap between government orders and implementation during the lockdown necessitated by the Covid-19 pandemic. This has led to reported starvation deaths on account of hunger. Besides, merciless police beatings have been reported from across the country.
In an order on March 28, the Modi government had said all agricultural, horticultural activities and those relating to harvesting, transportation, procurement, mandis, farming operations and the like are exempted from the lockdown to ensure that "harvesting would continue uninterrupted".
The government gave exemption to "agencies engaged in procurement of agriculture products, mandis; farmers and farm workers in the field; custom hiring centres related to farm machinery; manufacturing and packaging units of fertilizers, pesticides and seeds; and intra- and inter-state movement of harvesting and sowing-related machines."
The order further said that the decision has been taken with "a view to facilitate unhindered activities related to agriculture and farming so as to ensure essential supplies and that farmers and common people do not face any difficulty."
But implementation of this particular order at the ground level was never done in true spirit if scores of news in mass media on the harassment of farmers, transporters, entrepreneurs are any indications.With the country's farm supply chain in disarray, farmers have been unable to get goods to market and virtually are forced to either distress sale or leave as waste.
A farmer in Karnataka had to dump 15 tonnes of grapes in a nearby forest after failing to sell them.  He had spent Rs five lakh on his crop. Similarly, a farmer in Maharashtra was forced to feed strawberries grown in his two-acre farm to his cows as tourists and ice cream producers, who are the main buyers of strawberries, were conspicuous by their absence due to lockdown. The farmer, who had dreamed of making Rs 8 lakh, has not even recovered the production cost of around Rs 2.5 lakh, as it has become tough to transport produce to large cities.
Similarly, farmers in Uttar Pradesh have suffered losses in their mustard crop which could not be harvested in time as the local police have stopped the peasants from reaching their fields and harvesting and transporting the crop.
Still worse is the fact that overzealous policemen and officials have lathi-charged farm workers and interfered with the movement of agricultural produce to the mandis. If harvesting is interrupted, transportation of produce by vehicles without valid passes is halted and the mandis do not operate at full strength, there could be an unprecedented food crisis.
The restrictions on transport activities amid the lockdown have brought misery for jackfruit farmers of Odisha due to virtual collapse of the marketing network. Farmers in tribal dominated Koraput district normally produce over 5,000 tonne of jackfruit every year in March to April. This year, there has been bumper production of jackfruit, but there are few byers after the state enforced lockdown to contain the spread of Covid-19.
The Modi government further extended the lockdown period till May 3 but with a rider. The government on April 15 issued a number of guidelines to be followed in two phases, first from April 20 in the non-hotspot zones and thereafter from May 3 in the whole country. The order was primarily aimed at reviving industries in urban as well as rural areas, agriculture and allied activities, and distribution of essential and non-essential goods.
"To provide an impetus to the rural economy, industries operating in rural areas, including food processing industries; construction of roads, irrigation projects, buildings and industrial projects in rural areas; works under Mahatma Gandhi Rural Employment Guarantee Act (MNREGA), with priority to irrigation and water conservation works; and operation of rural Common Service Centres (CSCs) have all been allowed," the guidelines said.
However, farmers, activists and social workers have taken the order with a pinch of salt. Fearing non-implementation of the order by the overzealous bureaucracy and police, they knocked the doors of the Supreme Court, which on Wednesday recorded the Centre's undertaking that it would take measures to provide wide-ranging exemptions to farmers and farm workers to carry out activities connected with harvesting of the Rabi crop.
The petition filed by Professor Trilochan Sastry sought the Apex Court's directions to the Union for enabling immediate movement of requisite labour across districts / states to be available in time for harvest of Rabi crops and sowing of Kharif crops at various locations.
The court observed that it was aware of the various problems being faced by farmers and the agricultural sector, and stressed on the necessity to find solutions to these problems in these difficult circumstances. A total of 662.13 lakh hectares was reported as sown with various rabi crops in the 2019-20 Rabi season – to be harvested in April/May 2020. But migrant labour from cities, who also work as farm labourers in rural India during the rabi harvesting season, have not been allowed to get to their destinations, which has led to huge shortage of labour.
The petitioners also argued that many leading companies in the organised foods industry have been complaining of disruptions in their supply and distribution chains, and that their factories are working with scant manpower. However, due to such shortage of labour, the entire purpose behind granting exemption of farming related activities during the lockdown period fails as essential economic activities are unable to reach normalcy.
Though the Apex Court disposed of the petition after the government contended that the guidelines will be implemented, will the officials and police follow the guidelines in its true spirit and allow rural regions recharge in national interest is a multi-million rupee question.