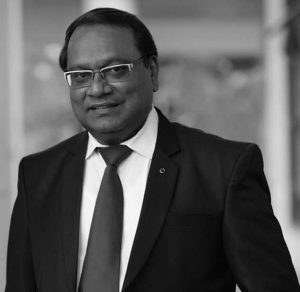 By Dr Parameswar Nayak* in Bhubaneswar, April 29, 2020: COVID 19 – another name for the Novel Coronavirus, has put all of us in a situation never seen before. It has leveled rich and poor, young and old, powerful and powerless and made them realize how little and helpless they are before nature. The rate of casualties and economic loss witnessed in just a few months are more than one could ever expect.
The daily wage earners, street vendors, small entrepreneurs, and the like have been the worst affected. Business, educational, and social organizations never imagined their big well-designed strategic plans and operations being invalidated by a virus. Several are clueless about their future business operations.
Work-from home, which was a choice for employees in few organizations, has become the only option for most. Online teaching and learning process, which was hardly preferred by teachers and students earlier in many countries, has now become the only strategic way for continuing academic activities in schools, colleges, and universities across the globe.
Utility service sectors such as healthcare, law enforcement, disaster management, and civil societies have found their human and physical resources quite inadequate to meet the demands of the needy during this pandemic. The trained professionals working in these organizations such as doctors, nurses, paramedics, police officers, Government authorities, and disaster management experts had to work with a new mission, attitudes, and styles to manage the crisis situation.
However, the COVID 19 pandemic has taught us many lessons for understanding the meaning and purpose of life and actions. It has also taught us how to see a problem as an opportunity to do things differently, and maybe, in a better way.
One of the great lessons learnt is how to manage our mental health and wellbeing in a trying time of unseen, unheard, unbearable, uncertain, and unlimited sufferings. It has taught us how to manage our emotional, social, physical, and societal wellbeing.
Most importantly, it has taught us how to remain calm and resilient in a tumultuous pandemic situation. COVID 19 crisis has deteriorated mental health by increasing the level of stress in individuals. However, high compliance to the rules of social distancing and quarantine, and sanitization by the people across the globe indicates their strong commitment to fighting the dreaded virus.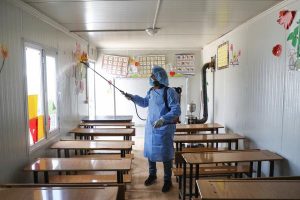 Our conscious attempts towards personal and community health and hygiene have been much higher than ever before. We have learnt to achieve life satisfaction and content out of limited resources in much deeper and realistic manner. At the same time, we have learnt how to express our gratefulness for doctors, paramedics, police, social workers, and disaster management experts, who are serving people day and night in difficult circumstances.
Busy office goers have learned how to stay at home and spend quality time with their family members, and help each other which they failed to do earlier. The people living in most polluted and crowded metropolis and cities in the world are experiencing a calmer and cleaner environment due to significant drop in pollution level and reduction of hassles of life.
We have become more creative and innovative in our approaches to face challenges and make our life safer and healthier. We have learned the power of building social relationships which worked as an unmatchable wealth of support during this crisis. We also realized how our culture and social values play a role in driving us to be considerate by helping those who are less fortunate in such difficult time. It is also important to be aware about the privilege one has. Having a roof and necessary resources to sustain a crisis such as this pandemic is something a lot of individuals are struggling for, more than ever.
Although, taking care of our mental health and wellbeing in such a pandemic situation is an important step, a question of whether such learned behavior and positive attitude will be sustainable in post COVID 19 pandemic era arises.
• Dean, Birla School of Management, Birla Global University, Bhubaneswar