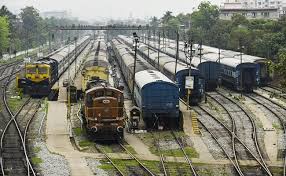 By Bizodisha Bureau, Bhubaneswar, March 24, 2020: The Odisha government appears leaving no stone unturned to contain the spread of novel coronavirus (SARS-COV-2) in the state as it extends lockdown to all 30 districts from Tuesday midnight until 29 March. Earlier the state government had stretched its lockdown from five of 14 districts.
Chief Secretary Asit Tripathy held a meeting in the morning with all district collectors to ensure this can be implemented strictly and smoothly. However, hospitals, clinics, pathlabs, pharmacies, the state police, fire station and all agencies working against corona will be allowed to be open. Banks, advised to work with ten percent of staff, will also be allowed to work as will as ATMs, and basic suppliers such as milk, groceries and other essential service providers.
So far, 110 samples have been tested by the Odisha government of which two have tested positive, while others have tested negative. At least 3,816 persons with a travel history abroad have registered themselves with the authorities.
Besides, the state government has launched a massive operation to engage over 70,000 Anganwadi, 45,000 Asha workers and one lakh Panchayati Raj representatives to checkmate the spread of novel coronavirus in rural areas.
Officials said, quarantine facilities have been readied at block levels in rural areas for migrant workers to be used after screening them. On March 23, over 2,000 migrant labourers reached Berhampur railway station in Ganjam by train. Officials said that they were sent to their villages in 43 buses after proper screening.
Though the health department has been made the nodal department in the fight against COVID-19, the government has formed different committees to work independently to lessen the burden on the former.
The state government has released Rs 200 crore for the purpose. Besides, the special relief commissioner has released another Rs 225 crore from the State Disaster Management Authority to the health department.
The government has enhanced the spending limits of collectors and chief district medical officers to ensure that benefits reach people, especially the poor, who will be hit the most by the outbreak. The government has decided to give three months' pension to old and disabled persons, and widows in advance, said an official.