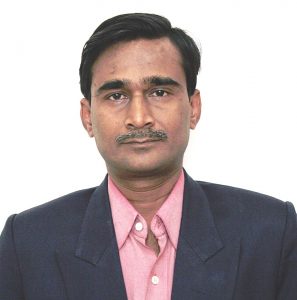 By Nageshwar Patnaik in Bhubaneswar, March 7, 2020: Naveen Patnaik continues to remain an enigma even after completing two decades in the chief minister's hot seat in Odisha. Those who had written him off when he became the chief minister for the first time on March 5, 2000, have been forced to rewrite their scripts.
Not only has Mr Patnaik outmaneuvered rivals within the party, but he has also been able to cut the opposition Bharatiya Janata Party (BJP) and Congress down to size with his simplicity, honesty and ability to connect with the people. Moreover, his clean image and pro-people policies helped him retain power for the past four tenures.
Educated at Doon School, Naveen was more at home speaking in English with a western accent. But soon after the death of his legendary father, late Biju Patnaik, Naveen was virtually thrust into the hurly-burly of politic. Even since, Naveen has effortlessly transformed himself into a popular political leader, which his critics even cannot deny.
Once in gaddi, Naveen ventured with a missionary zeal to transform the state, which was once clubbed along with the Bimaru states because of its poor ratings on human development indices. Odisha is today undergoing a radical metamorphosis, an image makeover, thanks to the never-say-die attitude of the BJD patriarch.
The road to such roaring success in politics, however, was not an easy one. At the outset, he had to encounter the trusted aides to Biju Patnaik – who were sure the budding Naveen could not rule without their help. However, they soon found themselves at the receiving end of that suspense when he cut them off one fine morning by floating his own BJD and entered into an alliance with the BJP.
After sharing power with BJP for 11 years, one fine evening he cut his ally off post the anti-Christian riots in Khandamal. Many then said that the move was laced with risky plunge. But it proved to be his political masterstroke as it helped him in attaining his 'secular' credentials.
Naveen also has created a record of sort by dropping around 50 of his colleagues from the Council of Ministers on either corruption charges or on moral grounds during his five stints – 2000-2020 – as the CM. The Delhi jet-set crowd, for whom Naveen babu is 'Pappu', too now finds themselves cut-off from the man who once rubbed shoulders with the likes of Jackie Kennedy and Mick Jagger.
The BJD has no trace of dissent; given what had happened to those few who dared. Bijoy Mohapatra, considered No. 2 in the Biju Patnaik government, was humiliatingly denied a party ticket and expelled when he differed with Naveen. The rebellion by once-powerful Dilip Ray, Nalinikant Mohanty and Pyari Mohan Mohapatra were crushed clinically. Later Damodar Rout and Baijayant Panda, who went overboard in their statements, found themselves totally cornered after their expulsion from the party.
On every occasion, Naveen's move turned out to be the winning call, stunning even the seasoned politicians who dismissed him as a "rich brat with a political surname".
Naveen had taken over as Odisha chief minister first time just six months after the state was devastated by the super cyclone that hit the state in October 1999. Keeping in view of the frequent natural disasters derailing the state's development, Naveen Patnaik led government became the first in the country to form a specialised agency for disaster preparedness and mitigation—the Odisha State Disaster Mitigation (now Management) Authority.
He created Odisha Disaster Rapid Action Force (ODRAF) with trained personnel for rescue and restoration during and after disasters. Under Naveen Patnaik regime, the disaster prone state has been able to reduce the fatalities due to natural disaster to minimum.
For example, in Cyclone Phailin on October 12, 2012, the biggest after the Super Cyclone of 1999, the human toll came down to as low as 23. The administration under Naveen has lifted nearly nine million people living along the coast to safer places ahead of Phailin's landfall. The trend continued during 'extremely severe' category cyclonic storm Hudhud in 2014 and Superstorm Fani in 2013.
Aware of demographic and economic disadvantages of the richly endowed resources state, massive corruption, laid back approach of Odias in general, Naveen slowly but steadily acted to bring paradigm shift in the governance by first cracking down corruption. Corrupt politicians, bureaucrats and other government employees were either marginalised altogether, or weeded out gradually.
From being known as a poor, sleepy state with a laid back people and a widening net of the Naxalite menace, Orissa today has emerged as the investment destination. In spite of global recession, investment in the state has picked up pace, and corruption, once the bane of the state, is on the wane. More importantly, the denizens have at long last shed their lethargy and started building up on confidence.
In terms of poverty alleviation of the Indian states in the recent past, one of the salient features has been that Odisha has now been feted as the state that has witnessed the highest decline in poverty amongst all the Indian states according to the Rangarajan Committee Report. Nevertheless, Odisha continues to be among the poorest states even today.
The State having revenue deficit of 5.4% of GSDP in 1999-2000 has been continuously achieving revenue surpluses since 2005-06. The fiscal deficit, which was more than 8% in 1999-2000 has been kept well within FRBM limit since 2004-05. The debt stock, which was as high as about 42.8% in 2005-06, has been brought down to 15.7% in 2016-17 and estimated to go up to 20% in 2019-20. Through fiscal restructuring, the State has been able to create fiscal space for investment in priority sectors and improve the quality of expenditure.