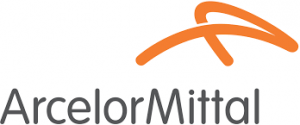 By Bizodisha Bureau, Bhubaneswar, March 03, 2020: National Company Law Tribunal (NCLT) at Cuttack on Tuesday approved a resolution plan of ArcelorMittal to acquire Odisha Slurry Pipeline Infrastructure, the key infrastructure that connects the company's iron ore beneficiation plant in Dabuna with the 12 mtpa pellet plant in Paradip.
Lenders had approved ArcelorMittal's Rs 2,350 crore-bid for the 253-km slurry pipeline that transports iron ore in December.
The company is keen to completing the formalities that will see ownership of the asset transferred to ArcelorMittal Nippon Steel India.
Incidentally, ArcelorMittal India won the bid for an iron ore mine licence in Odisha last month following an auction process facilitated by the State government. Thakurani block in Keonjhar district has an estimated reserve of 179.26 million tonnes of iron ore and will contribute to the company's long-term raw material requirements.
After awarding the licence, ArcelorMittal India will proceed to seek requisite clearances, mine development and production agreements, ahead of commencing mining operations.