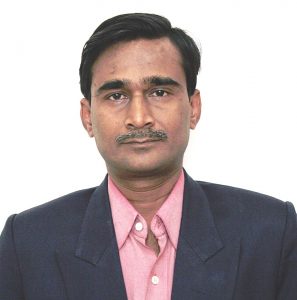 By Nageshwar Patnaik in Bhubaneswar, February 16, 2020: Voters in India have consistently demonstrated great maturity in elections after elections. This becomes amply evident with the Aam Admi Party (AAP) sweeping Delhi State elections in style even as the Bharatiya Janata Party (BJP) went full throttle with Prime Minister Narendra Modi accusing the AAP and its leader Arvind Kejriwal of supporting anti-national elements. Modi was referring to anti-Citizenship Amendment Act protest at Shaheen Bagh.

Only eight months ago, voters in Delhi had voted for the BJP in all seven Lok Sabha constituencies while the AAP finished at a distant third place in the general election. In 2019 polls, BJP had a vote share of 56% as compared to 18% of AAP. BJP leadership must have hoped that majority in Delhi would be with them and show its support for government policies on Articles 370 & 35A, Ram Mandir, Citizenship Amendment Bill and National Register of Citizenship. The fact that it did not would hurt BJP a lot.

However, in the recent Delhi polls, as far as vote shares go, BJP's share has increased to nearly 38.5 percent, an increase of about six percent as compared to 2015 elections. But, this increase was insufficient to translate into victories in various constituencies. It still trails AAP by about fifteen percent who have lost about one percent and secured 53.8%.

The Congress had drawn a naught in 2015 but polled 9.7 per cent of total votes cast. This time, the Congress's vote share is below 5 per cent. This has had its own impact on the outcome of the Delhi election.

So how did Kejriwal turn the tables in his favour? Good governance plank of Kejriwal seems to have worked for AAP in Delhi election. Kejriwal sought vote for his AAP during the election campaign citing free electricity, free water, education reforms, better health services and zero corruption among others as achievements of the AAP government. In 2013 and 2015 election campaigns, Kejriwal had pitched his AAP as the party that would defeat the BJP and Congress's "design" of increasing electricity rate and school fees, and offer free water to every household.

In the past five years, the Kejriwal government made power consumption up to 200 units free, halved the electricity rate for power consumption up to 400 units, gave free water supply up to 20,000 litres and stopped private schools from hiking fees for full five years.

The health services which were better than most of the states in Delhi earlier as well improved further under the Kejriwal government. Kejriwal developed an ecosystem, also involving his party members, to ensure that hospitals under the Delhi government treated patients well and that medicines were made available free to every patient. The prompt ambulance services generated much goodwill among the people for Kejriwal and the AAP.

In contrast, BJP's election campaign was riddled with controversial remarks. Union minister Anurag Thakur in sync with audience at a poll rally shouted slogan that translated into "shoot the traitors". The slogan-raising saw at least two instances of firing at Jamia Nagar and Shaheen Bagh – both centres of anti-CAA protests. Other BJP leaders such as Manoj Tiwari, Parvesh Verma, Kapil Mishra and even Union minister Prakash Javadekar made comments that were controversial.

But Arvind Kejriwal, came as the angry man of Indian politics six years ago, made a conscious shift to present an image of a good boy of Indian politics. Kejriwal constantly spoke about himself before the voters as "aapka beta" (the son of Delhi) during his election campaign.

He started building this "son of Delhi" image with his thrust on the pilgrimage programme wherein Kejriwal presented himself as modern day Shravan Kumar – the ideal son of the legend who carried his blind parents on his shoulders on a pan-India pilgrimage. This nice guy image of Kejriwal struck a chord with the Delhi voters, who did not like foul language used during election campaign by his rivals.

It is by now crystal clear that voters in this country have started responding to local leaders and local issues at the hustings. This was clear even during the general elections earlier this year, where many voters in Odisha clearly voted for Chief Minister Naveen Patnaik at the state level and for Prime Minister Narendra Modi at the national level.

Governance in India has clearly shifted to the states, and the real politics of development and delivery is being played out there. The state leaders are being held accountable for the basic services that governments are supposed to provide. National leadership may set the broad narrative, but it is state leaders who deliver — whether on schemes or on votes. National parties that will do well in the states will rely on local leaders and performance.

The voting pattern in 2019 and 2020 Delhi elections unveils how different identities and issues shape the election narrative and results, in the central and state elections. For the central elections, the persona of prime ministerial candidates outweighs the local issues, while local issues play a pivotal role in defining the state elections.

Significantly, both the elections signal the end of vote bank, caste based politics, the rise of charismatic leadership at the center and the states. Other issues that influenced the electoral politics of 2019 and 2020 are delivery of services, governance efficiency, outreach to the electorate etc.

Voters are increasingly becoming more aware of the government and its actions and programs, in real-time. The rise in the number of mobile users has ensured direct contact with governance through digital India. Social media has also played a major role in reducing the gap between information and knowledge among the voters. It is a good sign for democracy in India.