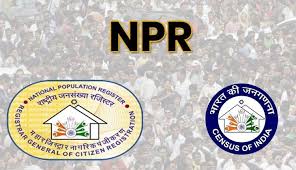 By Bizodisha Bureau, January 17, 2020: Odisha government on Friday told the Centre that it is ready to update the National Population Register (NPR), sources said.
The exercise is likely to be carried out in Odisha between April 15 and May 31. The state government will issue official notification soon, the sources added.
Odisha fully backed the NPR plan in the meeting convened by Union home ministry to discuss the modalities for the upcoming census and National Population Register (NPR).
Interestingly, the state government once again reiterated its demand to conduct a simultaneous socio-economic caste census (SECC) along with the general census.
Chief secretary Asit Tripathy has recently urged Union cabinet secretary Rajiv Gauba for SECC following a resolution passed by the state cabinet in this regard. Odisha government claimed that availability of reliable and authentic data about the exact numbers of backward classes population, geographical areas of their spread and density would help in ensuring focused and outcome specific planning.
Official sources said the state government conveyed the steps it has taken so far for the first phase of the census activities. "We have issued notification designating officers for the census and NPR updation process, which is a concurrent exercise," said a government source.
While house listing will be done for the first 30 days (April 15 to May 15), the NPR updation will be done in the following 15 days (15-31 May). Once the state government approves the schedule of April 15 to May 31, the state government would conduct training programme for officials to be involved in the exercise.