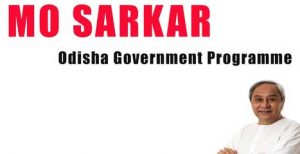 By Bizodisha Bureau, Bhubaneswar, January 16, 2020: The Odisha government on Thursday brought the industries and MSME department under the purview of Mo Sarkar, the feedback-based governance model.
Chief minister Naveen Patnaik formally launched Mo Sarkar in these departments. "I am glad that the Industries and MSME department is coming under Mo Sarkar initiative. Considering the rapid industrialization and growing investments into the state, it is necessary that these quintessential departments of the government come under this initiative," said Naveen while launching the programme.
Stating that Mo Sarkar is a new movement in governance and administration, Naveen said the initiative wants to change fundamental psychology of public servants that we are carrying since time of British Raj.
The move is aimed to bring professionalism in the ranks while dealing with entrepreneurs, investors and other stakeholders.
Various nodal agencies of these departments like Industrial Promotion & Investment Corporation of Odisha, Odisha Industrial Infrastructure Development Corporation, director of industries, director of export, promotion and marketing and district industries centres were also included under Mo Sarkar.
Under the initiative, anyone visiting any of the above offices will have his mobile no registered in the Mo Sarkar portal. A toll-free number is being provided to register the number of the person concerned.
The chief minister, the concerned minister and senior officials will make calls to random numbers from the portal to seek feedback about the kind of services they received and their experiences.
Action will be taken against officials for negative feedback while officials will get incentives for good feedbacks.
So far, eight departments have been covered under the Mo Sarkar launched on October 2, last year. All the departments will be brought under its purview by March-end.