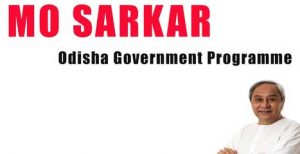 By Bizodisha Bureau, Bhubaneswar, December 12, 2019: Odisha government on Thursday included Agriculture & Farmers' Empowerment Department under its Mo Sarkar programme for transparency and proper execution of various agriculture schemes for the farmers.
Speaking during a programme at Lok Seva Bhawan here Chief Minister Naveen Patnaik said, "It is a strong initiative to bring the department under purview of Mo Sarkar, which aims at meeting farmers' expectations and effectively providing services to them."
The chief minister will personally call up the farmers and take their feedback on the services provided by the department.
The employees of the concerned department will be lauded for their commendable job if the response from farmers will come out to be positive. However, action will be taken if the government receives negative feedback," Patnaik said.
Talking about the state's landmark achievement in agriculture, he said that the 5-time Krishi Karman Award for Odisha was the output of farmers' continuous efforts.
"Odisha was depending upon other states for relief work during 1999 Super Cyclone. Later, the situation changed drastically. Now, the state is ranked third in Public Distribution System (PDS) in the country and only farmers are behind the success. We are always proud of our farmers and my government has always been prioritising the agriculture and farmers, the chief minister remarked.
CM's 5T Secretary VK Pandian, who was present at the programme, defined Mo Sarkar initiative precisely to the district agriculture officials.