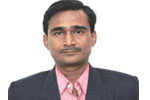 By Nageshwar Patnaik in Bhubaneswar, November 8, 2019: By pulling out of the Regional Comprehensive Economic Partnership (RCEP) bloc –a proposed free trade agreement (FTA) between 16 Asian nations, India has virtually wrecked China's aim to create the world's largest free trade area having half of the world's population.
The decision was hailed by many in India – from dairy farmers to small businesses, to micro and small entrepreneurs; from copper producers to cycle manufacturers, e-commerce players to data service providers et al. However, experts remain divided over the decision. While, some assert that India's past trade agreements had harmed its economy and that RCEP would do worse, others claim that the withdrawal reflected the weakness of the government against the efforts of protectionist lobbies.
India's trade deficit with the RCEP countries stood at $105 billion in fiscal 2019. What is worse is China alone accounted for $52 billion trade deficit i.e about 40% of its overall deficit. Signing RCEP would have exposed India to risk of surging imports from China and other RCEP countries leading to an even wider deficit. In the past three years, India's anti-dumping duties against Chinese companies have been the maximum against any country.
The Narendra Modi government seems to have realized that RCEP deal would have opened the door for the dumping of cheaper goods such as diary and farm products, and electronic items, especially from China. Had India signed the RCEP deal, it would have been compelled to abolish tariffs on more than 70% of goods from China, Australia and New Zealand, and nearly 90% goods from Japan, South Korea and Asean. This would have made imports to India, cheaper.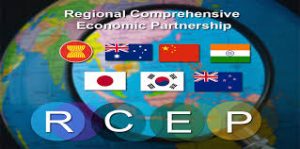 Fifteen nations from the Asia-Pacific region – the 10 ASEAN nations plus Japan, China, South Korea, Australia and New Zealand – agreed on the outline of the trade pact on Monday. But Prime Minister Narendra Modi on the same day conveyed India's decision not to join the China-backed RCEP deal at a summit meeting of the 16-nation bloc.
Explaining India's exit from RCEP, Modi said, "Today, when we look around we see that during the seven years of RCEP negotiations, many things, including global economic and trade scenarios, have changed. We cannot overlook these changes. The present form of the agreement does not fully reflect the basic spirit and the agreed guiding principles of RCEP. It also does not address satisfactorily India's outstanding issues and concerns. In such a situation, it is not possible for India to join the RCEP agreement."
China has played down India's decision not to join the mega RCEP trade deal, saying the members of the grouping are prepared to work together to address New Delhi's concerns. Chinese Vice-Commerce Minister and top trade negotiator Wang Shouwen also expressed confidence that the differences would be resolved by the end of this year.
Nevertheless, the exit from the RCEP may only be temporary one as India is getting ready of for future trade negotiations, but before that there is an urgent need to make the country's exports more competitive. India has already sought review of the free trade agreement (FTA) with the ASEAN countries as well as Japan and Korea. At the same time, India is negotiating a trade pact with the US and an FTA with the European Union. However, all these countries seek similar concessions as deliberated in the RCEP including access to and free flow of data, integration of the agriculture market etc. The question is can India afford to concede?
Considering India's past FTA experiences and RCEP's terms and conditions, picking US over China could be a Hobson's choice. The choices India makes in the coming days will be very significant in the wake of the ongoing trade war between these two countries.
Admittedly, keeping out of RCEP is a huge loss for India as the mega FTA, once concluded, would be world's largest integrated trading zone and the biggest trade pact after the World Trade Organization (WTO) was formed. It will cover nearly half of the world's population and nearly 30 per cent of global Gross Domestic Product (GDP).
Though India may lose market access to Asian economies at preferential rates, its vulnerable domestic industries are assured to be protected from intense competition and more importantly, Chinese dumping. But how long can India play the protectionist card at a time when free trade is the buzzword across the globe?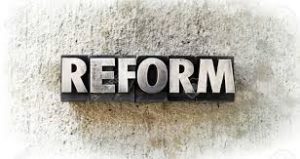 India will have to accelerate reforms to make exports more competitive. India's exit from the RCEP is largely due to the uncompetitiveness of Indian exports and the fear that a flood of imports from the partner countries would wipe out many of the Indian players.
Meanwhile, the Modi government must ensure making available round-the-clock good quality electricity, cheap and efficient logistics, and access to cheaper and quality capital. India's export-to-GDP ratio dipped from 25.3 per cent in 2012-13 to 19.7 per cent by the end of 2017/ 18. Besides, the government must carry out sweeping reforms to push the employment intensive MSME segment.
India's trade deficit, difference between imports and exports, has widened during the past three years with as many as 25 major countries including South Korea, Japan, Germany, Iraq and Saudi Arabia. India's overall trade deficit, including both goods and services, has increased to USD 103.63 billion in 2018-19 from USD 84.45 billion in the previous financial year.
Though the government aims to increase India's export of merchandise and services from USD 465.9 billion to about USD 900 billion by 2019-20 and to raise India's share in world exports (goods and services) from two per cent to 3.5 per cent, it will remain a distant dream if reforms in various sectors are not carried out with utmost urgency.