By N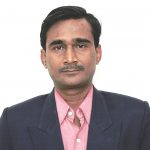 ageshwar Patnaik in Bhubaneswar, September 14, 2019: India is facing its worst ever economic crisis since independence. Rajiv Kumar, the head of the government's think tank Niti Aayog, recently claimed that the current slowdown was unprecedented in 70 years of independent India.
Kumar, however, attributed the root cause of the problem to the Dr Moanmohan Singh led UPA-2 years saying that the entire episode started with indiscriminate lending during 2009-14 leading to rise in non-performing assets (NPAs) post-2014.
This was one of the strongest reasons for the UPA's defeat at the hustings in 2014. Narendra Modi-led NDA contested the 2014 election on this very issue and was voted to power overwhelmingly. It is natural to expect that Modi would fix the economy. He promised achhe din (good days), but now there is a feeling that he has made it worse.
Modi's acts of omissions and commissions are blamed to push the Indian economy to a point of crisis. The outcome is there to see. India's economy is in dire straits: growth during the (first) April-June quarter was 5%, the lowest since 2014-15 when Modi stormed to power.
Former Prime Minister Manmohan Singh, resurfacing on the political landscape and articulating once more the orthodox neoliberal position, on Thursday said there was no hope of Modi government's promise of a $5 trillion economy becoming a reality if growth kept going down the way it has for the last five quarters.
At least one million people may lose their jobs if a stimulus package is not given to the auto sector, which is crying for aid, and investment in the private sector is not promoted, Singh warned.
"The country today is in the midst of a dangerously protracted slowdown. And this is something which is not the statement being made only by the Congress party people but everywhere whether you talk to people in the industry, journalists — the common theme is that the economy is going from bad to worse.
The size of the economy was $2.7 trillion in the current financial year and to reach $5 trillion economy by 2024, the country needs a growth rate of 12 per cent by the nominal terms and 9 per cent in real terms, according to former prime minister.
The real wage rate in agriculture has been static for the last five years of the BJP government, Singh pointed out saying that the manufacturing sector has been affected for want of demand, for want of investment incentives, and the result is that there is an all-round atmosphere of gloom.
BJP's ally Shiv Sena has backed Singh saying that listening to him is in the "national interest." The Sena, through an editorial in party mouthpiece Saamana, asked the Modi government to pay heed to the former PM's warning and not indulge in politics over the issue.
The official figures clearly point out the state of economy. Manufacturing, around 16% of India's economy has collapsed: from growing more than 12% in the same time last year, to stalling at 0.6% now. Car sales have crashed to 20-year lows. Manufacturing responds to demand from either consumption or investment.
Consumption, now around 60% of the economy, has also fallen: sales of low-cost biscuits to innerwear are down. Incomes of around 70% of Indians who depend on farm and farm-related activity grew barely 2% in Q1, compared to 5.1% in the year-ago period.
The growth of construction, which employs much of India's vast army of 'unorganised' workforce has nearly halved, from 9.6% to 5.7%.
Similarly, the International Monetary Fund (IMF) on Thursday once again expressed that India's growth rate might be 'much weaker' than expected due to the 'weak' non-banking financial sector and corporates and environmental regulatory uncertainty.
"Again, we will have a fresh set of numbers coming up, but the recent economic growth in India is much weaker than expected, mainly due to corporate and environmental regulatory uncertainty and lingering weakness in some non-bank financial companies and risks to the outlook are tilted to the downside," IMF spokesman Gerry Rice told a news conference.
A slump in manufacturing and a consistent downfall in consumption has resulted in GDP growth slowing down to a six-year low of 5 per cent in the June quarter of the current financial year. Previously the lowest GDP growth rate of 4.3 per cent was registered in March 2013.
To make things worse for Modi, senior BJP MP Subramanian Swamy writes in his new book 'Reset: Regaining India's Economic Legacy'. The economy had shown some signs of decline when Modi assumed power for the first time in May 2014 and after five years, the economy suffers from "clueless economic stewardship, cloaked in spin, and media management", he adds.
It is high time to shun politics over the economic slowdown and build a political consensus to repair the economy. Modi must introspect over his past moves that derailed the Indian economy by not addressing properly on issues like banking crisis, stalled projects, his policies like Make in India, Skill India, Digital India, Startup India, Stand Up India, which have not made any headway, Goods and Services Tax (GST), demonetization, or NBFC crisis.
Besides, Modi's poor leadership of the Indian economy comes from his disdain for economists and experts, banking on bureaucrats over economists, vilification of businessmen for political gains and allowing tax terrorism to go unabated. It is needless to say that the Modi government seems to be at sea with a huge economic crisis facing India.
Nonetheless, Modi is a quick learner and he could go down as people's prime minister, if he takes a move to build political consensus in chalking out a holistic plan and implement in properly to tackle the menacing economic crisis in the interest of the country.