By Vivek Pattanayak in Bhubaneswar, August 28, 2019: With passing away of Shri L I Parija (known popularly as Lulu Parija), Odisha has lost a legendary civil servant of the post-independent India, an excellent cricketer of the fifties, a brilliant bridge player, a human being with remarkable dignity, and a jewel of the civil society. He was the second son of Dr P.K.Parija, an illustrious educationist of India, an eminent scientist and a botanist of international fame. He was a student of St. Stephen's College, Delhi.
As a student he came to fame for his remarkable achievements in cricket in the Delhi University. He was an all-rounder. As a right-hand batsman he used to open the innings. As an off spinner he was simply unplayable in sticky wicket. As a fielder in the gully position his run for the ball and throw to the wicketkeeper in the same rhythm was a treat to watch. As a captain, he was a true leader on and off the field. His field setting was shrewd and scientific. For the Combined Universities he played against MCC in 1951.He had the distinction of scoring a century in the first appearance in Ranji Trophy. His first match in Ranji Trophy was against Assam. Later he scored a century against Bengal. For his cricketing talent he was also called to Test nets.
After doing his master's degree, he joined the Indian Administrative Service in 1953 and was allotted to the Odisha cadre. He held various positions in Odisha and was under central deputation. He was the Chief Secretary to the Government of Odisha in the mid-eighties of the last century. After retirement he was appointed as the Chairman of the Odisha State Public Service Commission, a constitutional position.
Although in his long duration in civil service he distinguished himself in every position he held, his leadership of the team of officials during early eighties of the last century to champion industrialisation of Odisha was most remarkable. During this period projects to manufacture charge chrome, sponge iron, calcium silicide, paper, tyres, cement and ferro-alloys came into being along with large number of small and medium industries. Most spectacular achievement of the period was establishment of hotels and sea resorts in Odisha which built the necessary infrastructure for growth of tourism industry in the State.
His style of administration was based on implicit faith, trust and delegation. He encouraged his junior officers to take decision on issues and problems. Under his protective shield the officers never hesitated to take difficult decisions. He strongly resisted red tape and discouraged procrastination. In meetings he encouraged his officers to expound their problems freely and he gave his decisions with precision and clarity. Always he was opened to new ideas and novel approaches.
His accessibility to public was exemplary. Grievances of weak, poor, neglected and downtrodden received highest attention.
From his service career he had interest in the game of bridge. During his retirement he had fixed time at the Club to play the game. He always thought that a first-class mind can produce a first-class bridge player.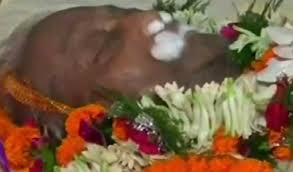 Invariably he attended social functions of his friends, relatives and all those who worked with him. He was witty, full of humorous anecdotes and jokes. When invited he would readily accept to speak in seminars and workshops. His lecture was short, brief and to the point. At any time, one could seek his advice and assistance. Without hesitation he would provide them with a smile.
During his long retirement he contributed articles to some specific magazines. His memoir was recently released.
As a son he was devoted to his parents, as a father he was affectionate, as husband he was sincere, as a brother he was dutiful, and as a grandfather loving and protective. He was a committed friend, an efficient civil servant, an outstanding cricketer, first class bridge player, patriotic citizen and finally an excellent human being. He was the icon of the time.
To use an expression in cricket he indeed carried the bat through a long innings.