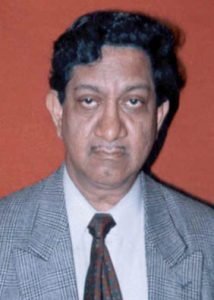 By Vivek Pattanayak in Canada, August 11, 2019: "If there is a heaven on earth, it's here, it's here, it's here." This is what the Mughal emperor Jahangir said when he visited Kashmir in 17th century. After four centuries with vicissitudes of time, this 'paradise on earth' has witnessed deadly military conflicts, insurgency, relentless cross-border terrorism, and periodic political tempests under the shadow of deadly confrontations between two nuclear powers with loss of precious human lives whether military or civilian or whether innocent or otherwise.
Before the British left the sub-continent, the territory internationally known as Kashmir was under the Maharaja covering the princely State of Jammu and Kashmir which also included Ladakh within paramountcy of the British Crown enjoying considerable autonomy much more than many other princely States which merged with India after 1947 but less than the protectorate of Sikkim under Chogyal ,now an integral part of India since 1973.The British closely watched the kingdom of Jammu and Kashmir because of its strategic importance who always dreaded the Russian Czar's avaricious eyes.
In last seventy years its original territorial integrity has been compromised with illegal occupation by China in Aksai Chin, forcible occupation of substantial part by Pakistan called POK since the time the Afridi tribesmen raided the kingdom, materially aided, militarily assisted and malevolently encouraged by Jinnah's Pakistan to forcibly wrest power from a vacillating Maharaja and a vast territory illegally ceded by Pakistan during the military regime of Ayub Khan to China in order to buy its friendship. China's dispute with India made him believe in Kautilya's doctrine "enemy of enemy is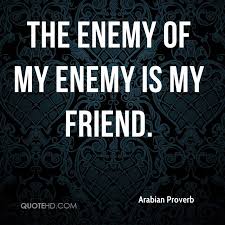 friend". The rest of kingdom including Siachen glaciers was State of Jammu and Kashmir which enjoyed special status under Article 370 of the Constitution of India since the instrument of accession was signed by Maharaja Hari Singh after the British Parliament passed the Indian Independence Act in 1947 with lapse of UK's suzerainty.
Whether the abrogation of Article 370 peremptorily done recently was within the precinct of constitution and law or whether it was right or wrong there are debates in India. Even international media has given its mixed reaction. No wonder BJP and its allies, more so proponents of the rightist ideology will unequivocally support such an action for political reasons. Opposition was divided. Even some members of Congress party have given different views from the Party's official line including Karan Singh, the son of Maharaja Hari Singh, also former Sadari Riyasat and first Governor of J&K.
In the background of this, the question arises when the issue had been raised before the Apex Court of India sometime back, was it proper to take such a precipitous action without waiting for a judicial decision. The subject of special status under Article 370 and Article 35 A have been raised since long but more frequently and more intensely after BJP led NDA government came to power in 2014. Massive victory of this alliance in the recently concluded election has understandably emboldened the ruling parties to take this so-called historic decision.
What is more enigmatic is, followed by the abrogation of special status by an executive order, there was also an order of bifurcation of the territory of State of J&K into Jammu and Kashmir as one region and Ladakh as another region both being declared as Union Territories, former with legislature and later without it. Jammu and Kashmir have been given the status of Delhi and Pondicherry.
In one sweeping action a State which enjoyed special status since the early days of the independent India with a separate constitution and a flag has been overnight demoted to the status below the State like Arunachal Pradesh( previously known as NEFA) or Mizoram or Meghalaya or Nagaland which at one point of time were parts of Assam. Even Gujarat and Maharashtra did not have separate existence until early sixties.
What was the tearing hurry without a transparent debate in the Parliament which was in session to take such a drastic action which is by itself legally and constitutionally questionable? Is it for better administration or is it for fighting terrorism and insurgency? Or is it to be more popular with majority of Hindus in view of future elections. There are also insurgencies in other parts of India. In Odisha, Chhattisgarh, and Andhra the Naxal insurgency is continuing for years. Manipur is still having uneasy nights as the situation is not fully under control. Bodo and Assam are not free from militancy. For administrative efficiency and meeting local aspiration States like Assam were dismembered to give statehood to Mizos and Nagas. Even Darjeeling was given limited autonomy.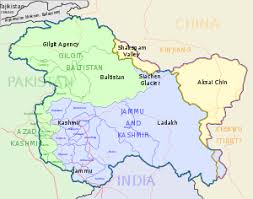 Under the State of J&K, Kashmir region is predominantly Muslim, Jammu predominantly Hindu, and Ladakh a Buddhist area. Everybody knows the problem for India was not Jammu or Ladakh. It was Kashmir which had long drawn militancy with some fall out on Jammu. There are pro-Pakistani elements and there are people who seek independence in the valley. At the same time there are many who were quite happy and content with the existing status under Article 370.Will not this muscular decision affects the sentiments and feelings of those who had accepted India as their country with special status?
Will not pro-Pakistani and those Kashmiri Muslims asking for independence exploit the situation further? Will not sudden denigration of status affect their dignity and prestige of sensitive Kashmiri Muslims who had accepted India emotionally with protection of their identity? Those who had accepted J&K as integral part of India included Farooq Abdullah, a former of Chief Minister of J&K and also former Minister under the BJP led NDA cabinet of Vajpayee, Omar Abdullah, another former CM of J&K and Mehbooba, former CM and coalition partner of BJP until recently, now all under confinement. Is it Kasmiryat or Insaniyat?
Legal luminaries particularly in the ruling parties have argued that if the Presidential order under Article 370 gave special status and Article 35 A came into force why cannot they be revoked by another Presidential Order. Is that so simple? One must go into history to appreciate under what circumstances Article 370 was carved out. All the provisions of Article must be read in conjunction with Appendix I.
The Instrument of Accession signed by Maharaja was sui generis. It had bound down the dominion of India to honour a special status to J&K. After seventy years of the continuance of special status when neither the constituent assembly is in existence nor even the legislative assembly, will such a decision legally or ethical justifiable? There are something called grandfather rights. Have not the people of Kashmir acquired certain rights by way of prescription and by way of sheer elapse of time of seventy years to enjoy special status? Can the territory of the State be changed by way of bifurcation without consultation of its legislature? Is there no constitutional limitation or mandate? Is this executive act not in violation with legally binding contract between the erstwhile ruler and India? All these questions will be raised before the Apex Court.
Of course in the past privy purse of ex-Rulers was abolished by an executive fiat by way of derecognition. This was challenged in the Apex Court and it was declared unconstitutional. That compelled Indira Gandhi to dissolve Lok Sabha and call for election in 1971. Her mandate was so overwhelming that the privileges of ex-Rulers were simply swept away by the political deluge. There is a big difference between a handful of ex-Rulers losing their privileges and large body of citizens of all classes, religious groups, castes and creeds losing their special status from which their rights flow.
Question is asked why there is special provision for J&K? If one reads constitution special provision exists for many States. The question is also asked why people from other parts of India cannot buy land in Kashmir. As regards acquisition of land under the laws in India there is prohibition of transfer of land of members of the Scheduled Tribes in Scheduled Areas and other areas and Scheduled Caste in non-Scheduled areas in Odisha and in many other States. Does that amount to discrimination towards those not belonging to ST and SC?
As regards investment in business in Kashmir, all the glib talk that the abrogation will usher in a new era of cornucopia of investment in J&K is preposterous. If in the last five years in the rest of India no indigenous investment is taking place in spite of index of ease of doing business has improved, and Make in India has been depressing and disappointing how can anyone believe that investment will simply flow into the region suffering from terrorism and insurrection.
Do businessmen invest in Afghanistan or in Syria or in Yemen or for that matter even in Naxal infested areas in Odisha, Andhra, and Chhattisgarh. With heavy deployment of armed forces and Pakistan army battle ready no industrialist or businessman will start a new enterprise in the region. Having said all that to fight against cross-border terrorism buttressing military strength is fully justifiable. At the same time, we must win the hearts and souls of misguided youth.
What is most hypocritical is crocodile tears of Pakistan. The Pakistani regime under seize of its own military and ISI (a state within a state) for decades is singularly responsible for the misery of hapless people of J&K. They have actively promoted cross-border terrorism and provoked and instigated the local youth of Kashmir to abandon their productive youth in pursuit of a mirage. What is worse Pakistani military has not yet forgotten 1971 disastrous defeat.
Zia's ghost is still haunting them. Clarion call "bleed India with thousand cuts" is still reverberating within the walls of the Pakistan military establishment. Otherwise, with the bold initiative of Vajpayee and pragmatic follow up by Dr Manmohan Singh a durable peaceful solution was in sight. Kashmiris on both sides of Line of Control could have lived in peace, trading with each other, and doing business with each other. To quote Dr Manmohan Singh the physical border would simply disappear.
What holds in future for the people of J&K, it is uncertain? What will be the aftermath of abrogation of special status is unpredictable. Will these steps end militancy, no one can forecast .Will it bring peace and prosperity to this place, no one can give definite answer. Emperor Jahangir, meanwhile, will be turning in his grave. Paradise lost, will it be regained?