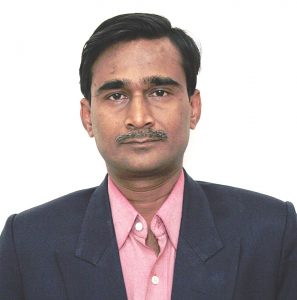 By Nageshwar Patnaik in Bhubaneswar, July 18, 2019: It's better to have an impossible dream than no dream at all. This seems to be the motto of Narendra Modi government. In his second tenure in power, Modi sets an ambitious target of a $5 trillion economy by 2024, which has triggered interesting debates. Some see this as mere wishful thinking—an unachievable target. And yet others argue that the prime minister is asking for less.
Dreaming big is essential; for only a target-based approach backed by a solid roadmap has delivered in economies that have achieved great scale. If the dream comes true, it would take the second most populous country in the world into third largest economy spot after the United States and China.
But it's not going to be easy, and even the government accepts that. Experts say there are many bottlenecks. The country faces high unemployment, a continuing farm crisis, and rising trade tensions. Growth has been slowing and there are no immediate signs of a turnaround.
However Narendra Modi led government is confident of achieving the target. Nevertheless, the growth of regional economy will of critical importance. Particularly, the performance of the resource rich states will go a long way to fulfill Modi's dream. Globally, the growth of successful economies has been driven by a robust development of respective regional economies. The growth of regional economies around the world has been fuelled primarily by the presence of mineral resources, skilled manpower, connectivity or trading infrastructure, along with conducive policy support. Regional economic growth has led to national wealth creation driving the economic development in several countries across the world
For instance, several resource-rich regional economies such as Texas in the US and Hebei in China have driven national growth around the world. It is in this context, experts are confident that India's resource hub, Odisha, will play a pivotal role in driving India's growth.
The metal and downstream in metal sectors have an important role to play in the development of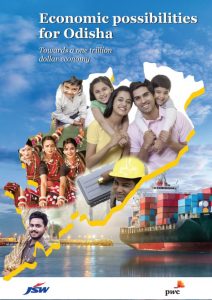 Odisha. In a report "Economic possibilities for Odisha – Towards a one trillion dollar economy" prepared by JSW Utkal Steel Limited and PricewaterhouseCoopers Private Limited (PwCPL), it is clearly stated, "Regional economies will play an important role in the growth story of India, like in the cases of Texas and California in the United States and Hebei in China. Odisha, being a resource-rich coastal state and an emerging hub for education and creative economy, will play a central role in India's growth towards a Ten Trillion Dollar Economy".
Making a comparison with Hebei, the report says that Hebei constitutes approximately 1.96% of the total area of China, but contributes nearly 4.35% in the country's GDP. Although, a large percentage of Hebei's population is engaged in agriculture-related activities, the province, similar to Odisha, is also rich in mineral reserves. It possesses about 12% of China's iron ore deposits but produced almost 23% of China's crude steel output in 2017. Hebei has developed into a manufacturing and processing hub of ferrous metals in China.
Similarly, Odisha is uniquely poised towards taking a giant leap for growth of metal-based industries, similar to Hebei, as it possesses not just significant iron ore (35%) reserves but also other diverse mineral reserves including nickel (92%), bauxite (53%), chromite (96%) and manganese ore (45%) within the country.
Given the unique competitive advantages over the other states, it is projected that Odisha has a potential to contribute towards additional steel production of approximately 80 MT per annum taking the total production of steel in the State to more than 100 MT by FY 2031 – more than 40% of the country's steel production.
Abundant industrial land backed with policy and regulatory support of the State Government, presence of industrial infrastructure and logistics facilities, Odisha has all the key components in place to become the export hub for metal products across the world.
Over the past few years, the Naveen Patnaik led government has focused on adding value to the minerals, because of which, Odisha is considered the Aluminium Capital of South Asia accounting for over 54% of the country's production. The State is also the highest producer of Steel (22% of India's production capacity) and Stainless Steel in India.
"The Gross State Value Added (GSVA) in basic iron, steel and non¬ferrous metal sectors has a potential of contributing more than 250 billion USD towards the targeted GSDP of one trillion dollar for the State. In order to achieve this, the State's policies should be driven towards enhancing mineral production in a sustainable manner and developing metal and downstream clusters for high-value addition in the State. The presence of railway lines connecting the mineral-rich hinterland, the industrial clusters and the ports will also make the sector globally competitive", the report says.
With 10 agro-climatic zones, the Agriculture and Food Processing sectors are key components of Odisha's economy. With climate change, stress of water availability, and other weather anomalies, the report suggests a planned approach be taken up for development of the sector saying, "The Government could plan to develop Odisha as the food and seafood basket of the region, focussing on food processing and higher value addition".
Tourism and the hospitality sector have enormous scope in Odisha's economy, along with other creative sectors like sports and film making. By 2028, the tourism and hospitality sector is forecasted to earn 50.9 billion USD as visitor exports compared to 27.3 billion USD earned in 2017. The State offers enormous potential in areas like sports and film tourism. However, a multi-pronged approach is required to develop the creative and allied economy in Odisha, the report observes.
With a planned approach towards facilitating investments and creation of supporting ecosystem across the identified sectors and enablers, Odisha can become $1 trillion economy and act as a catalyst to India becoming a $5 trillion economy by 2024.