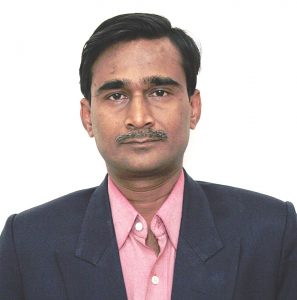 By Nageshwar Patnaik in Bhubaneswar, July 4, 2019: India's first full time woman finance minister Nirmala Sitharaman on Friday will unveil her maiden Union budget for 2019-20. The whole country will keenly watch if she succeeds in presenting a holistic action plan in the Budget to address major issues of agrarian crisis and unemployment unrest, which will go a long way to boost the economic growth and consumer demand.
With high expectations from the Budget in the aftermath of stunning victory of Narendra Modi and BJP led NDA, she faces a herculean task with India's Gross domestic product (GDP) growth declining to a five-year-low of 5.8 per cent in the January-March quarter, well-below China's 6.4 per cent.
This clearly indicates that there is a rural slowdown leading to lower consumption and demand. Besides, private investment remains muted. Hence, the Budget is expected to address these issues and provide a stimulus package to boost domestic consumption by addressing the agrarian and rural crisis and taking pro-active measures to boost employment.
The major issue Sitharaman will have to address is the primary sector in general and agriculture in particular as the challenges of the agriculture sector impact not just India's overall development, but the welfare of its rural poor too. This apart there is also political compulsion with Maharashtra and Haryana – both the states largely dependent on agriculture go to polls later this year.
Agrarian crisis could be eased with the Rs 25 lakh crore investment in the rural and agriculture sectors promised in the BJP election manifesto. Reduction of rural poverty through an inclusive strategy is also expected to be a key aspect of her Budget. Agricultural growth is key to food security and the Budget must aim at raising agricultural productivity per unit of land in spite of limited irrigation facilities in the country.
Agriculture may also get industry status in this budget. Earlier in her first stint as Commerce Minister in Modi government had hinted this at the 4th SBI Banking & Economics Conclave she had said, "I think agriculture should be given industry status, if so many people are dependent on agriculture."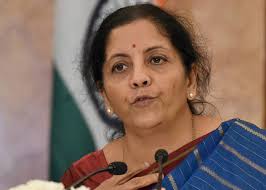 The FM is also expected to devote major chunk of her budget speech on water and announced a steep hike in the allocation for water-related schemes keeping the party's promise of ensuring piped water to every household by 2024.
Focus will continue on existing flagship schemes like PM Kisan, NREGA, and health and education programmes. Increased allocations for these schemes are on the card compared to the interim budget. Already, the expansion of PM Kisan to all landed farmers has led to a bump of Rs 12,000 crore in the outlay, over and above the Rs 75,000 crore allocation for 2019-20.
The next big issue the FM has to handle is unemployment or underemployment, as India has a problem of jobs. India's unemployment rate stood at 8.1 per cent as of June 25, 2019, according to Centre for Monitoring Indian Economy (CMIE). India's unemployment rate has touched a 45-year high notwithstanding the first term Narendra Modi government's promise to create one crore jobs every year since 2014. India needs to create 8.1 million jobs annually to achieve its growth target, according to the World Bank.
The BJP had promised to tackle unemployment issue before the Lok Sabha elections. But creating millions of jobs annually is easier said than done. It would require huge investments – something that the government has to compromise with fiscal and current account deficit targets. The government is likely to identify the main sectors and announce important policies in that regard. BJP in its manifesto had promised to identify 22 sectors. The party said that employment will be generated by encouraging those sectors. The Budget may come up with some packages for these job-creating sectors.
Similarly, in a bid to encourage the start-up, the government is likely to propose the policy of giving collateral free loans of upto Rs 50 lakh. The BJP in its manifesto had promised to establish the Seed Start-up Fund worth Rs 20,000 crore to encourage the start-ups. The FM is expected to make an announcement confirming this in the Budget. The Skill India initiative is all likely to receive higher budgetary allocation as it makes people more productive and employable.
The government might introduce new policies to create more workforce. For this, the government had also promised to introduce the 'National Reskilling & Upskilling' policy. The government might make announcements about technologies like Artificial Intelligence and Electric Mobility also. These sectors can generate more jobs in the future.
The moot question is whether this will lead to a huge increase in the total budget size compared to the Rs 27.84 lakh crore set in the interim budget. The centre may be keen on maintaining a fiscal deficit target of 3.4 per cent of GDP for a number of reasons. But the need of the hour is fixing declining GDP growth and financial sector woes. The government is likely to overshoot its fiscal deficit target for the year which will offer additional funds for boosting the economy at a time when the revenue situation is in quite dire straits.
The goods and services tax (GST) collection fell below the Rs 1-trillion-mark for the first time in four months in June. It grew by a meager 4.5 per cent to Rs 99,939 crore, against 6 per cent growth in May. The target in the interim Budget, along with projected growth in state GST, required collections to touch Rs 1.3 trillion a month. With this shortfall, the target might become daunting. But with elections still far away, Sitharaman has much more space to initiate some fresh measures to propel the economy.