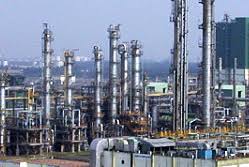 By Bizodisha Bureau, Bhubaneswar, March 11, 2019: Haldia Petrochemicals (HPL), plans to deploy an innovative technology for its Rs 28,700 crore project which will involve conversion crude oil into chemicals and petrochemicals directly.
In fact, such technologies are used widely in China, officials added saying that the direct conversion of crude to petrochemicals will be the first of its kind in the country unlike other refineries, which are producing petroleum products.
The West Bengal-based petrochemicals company is setting up an integrated refinery with aromatic complex for production of paraxylene and purified terephthalic acid (PTA) units in the first phase. The production capacity of paraxylene unit at Paradeep will be 1.6 million tonne per annum (mtpa) and PTA will have 2.5 mtpa capacity.
The first phase of the HPL project approved is scheduled to be operational within five years of allotment of land.
The High Level Clearance Authority (HLCA) in Odisha headed by Chief Minister Naveen Patnaik recently gave its nod to the proposal.