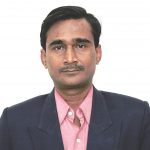 By Nageshwar Patnaik in Bhubaneswar, March 20, 2019: The death of two people including one security person on March 18 in a violent clash between displaced demanding proper rehabilitation and jobs and security personnel near Vedanta Ltd's alumina refinery project office at Lanjigarh in Odisha has once again brought the issue of industrialization and resettlement and rehabilitation issue to focus.
With 2019 general elections for Lok Sabha and four state Assemblies scheduled in next two months, will tribal anger be mobilised at the polls? Regional governments and the BJP in particular have reason to worry about a conflagration of tribal discontent. For the moment, the agitations remain dispersed and discrete but they are linked by cultural affinities and a common interest in defending tribal rights to land.
Conflicts over tribal rights and land acquisition for development projects are pitting communities against the government across India. The conflict between protecting land rights and promoting industrial and infrastructure development in India continues to hog the headlines of mass media despite the key legislations introduced by the Congress-led United Progressive Alliance (UPA) government during its 2004-14 rule such as the Scheduled Tribes and Other Traditional Forest Dwellers (Recognition of Forest Rights) Act, 2006 (FRA), and the Right to Fair Compensation and Transparency in Land Acquisition, Rehabilitation and Resettlement Act, 2013 (LARR).
The FRA grants scheduled tribes and other forest dwellers the right to cultivate forest land (individual forest rights), collect and dispose of minor forest produce other than timber and use grazing land and water bodies, and protect and manage their forests. No project can be carried out in the forests without the approval of gram sabhas. The Supreme Court verdict in the Vedanta's Niyamgiri case was based on the rights of local communities under FRA.
LARR, which replaced the Land Acquisition Act, 1894, increases compensation to 2-4 times the average of registered sale deeds; recognises the claims of not just those who owned lands; and necessitates a social impact assessment (SIA) and consent of 80% of the landowners in case of a private project and 70% in a public-private partnership project.
Incidentally, the new law faced stiff opposition from industry and state governments so the Narendra Modi government, after assuming power in 2014, tried to exempt certain categories of projects like defence, infrastructure and industrial corridors from the SIA and consent clauses through an ordinance. But the government decided to let the ordinance lapse after widespread criticism of the move.
According to Land Conflict Watch, there are 585 land-related conflicts in India, with investments totalling Rs 13 trillion and affecting 6.7 million people. Large infrastructure companies have stopped bidding for projects for fear of, among other things, being caught in a protracted land acquisition process.
In January, the Modi government requested Chief Justice of India Ranjan Gogoi to set up a Constitution Bench for expeditious disposal of issues related to Section 24 of the Land Acquisition Act.
The LARR ensures, in "consultation with institutions of local self-government and Gram Sabhas established under the Constitution, a humane, participative, informed and transparent process for land acquisition for industrialisation, development of essential infrastructural facilities and urbanisation with the least disturbance to the owners of the land and other affected families."
It further provides "fair compensation to the affected families whose land has been acquired or proposed to be acquired or are affected by such acquisition and make adequate provisions for such affected persons for their rehabilitation and resettlement and for ensuring that the cumulative outcome of compulsory acquisition should be that affected persons become partners in development leading to an improvement in their post-acquisition social and economic status and for matters connected therewith or incidental thereto.
Much of it is being fuelled by the failure of successive state governments to adequately implement provisions of the Panchayats (Extension to Scheduled Areas) Act of 1996 or PESA. The legislation was intended to give tribal gram sabhas the last word on land acquisitions as well as the right to forest resources in all 'Scheduled Areas' identified in the Constitution. The tribal ire is also driven by various attempts to tinker with the Forest Rights Act of 2006, and insidious moves by governments and political groups to dilute tribal cultures, identities and political solidarity.
Recently, Prime Minister Narendra Modi made it clear, "Development is the only answer to violence and conspiracy. The trust emanating from development ends violence."
Odisha, of course, has been at the vanguard of tribal agitations against corporate or state encroachments of community land. The successful struggle by the Dongria Kondh community (designated a 'particularly vulnerable tribal group' or PVTG) in the Niyamgiri hills spread across the two districts of Kalahandi and Rayagada-against mining the hill for bauxite may have drawn worldwide attention with the Supreme Court barring the mine in 2013. Besides, the state has witnessed several other notable tribal agitations.
With the government's focus on mining-based industrialisation declining, tribal mobilisation is less frenetic here than in the neighbouring states. But communities in many tribal areas are now demanding land rights under the Forest Rights Act. The Odisha government's record of granting individual forest rights is better than many other states.
The tribals are ill-equipped to partake of the benefits of industrialisation, as they lack the requisite education and skills to get jobs. In our country, where millions have been denied rights over the lands their families have lived and relied on for generations, it would be irrational to say economic development should take precedence at any cost. All the same, with not enough new jobs being created – a key issue in the 2019 general election – growth can scarcely be ignored. But, unfortunately, we are not any closer to striking a balance between the two than we were a decade ago.